Find a plan that's right for you.
Support for 8 Languages
Capture data from users
Easily duplicate intents
Bulk upload phrases
Deploy to Developer Account

Worry-free Management

Dedicated Developer Support
Priority Response Time
AI-Based Natural Lanague Services

AI-Based Conversation Manager
Conversational Layer
Dashboard Analytics
Podcasts and News

Customer Service Skill
FAQ Skill
In App Purchasing
Connected Devices
Custom Games
Custom Skill Development*
A Fraction of the Cost of the Competition
"I'd been told that to create this Alexa Skill would cost tens of thousands of dollars, which was way more than we could spend. What's amazing is that they not only understood what we wanted, but they did it for a small fraction of the cost."
Reverend Lorenzo Lebrija of the Virginia Theological Seminary

We love trees but they are not a good approach to building robust conversational apps.
Why? Because they break when things get serious. Modern IVR-like approaches to chat and voice only create unhappy users.
Just imagine what happens when the user wants to go back or change their mind mid-way through their conversational flow!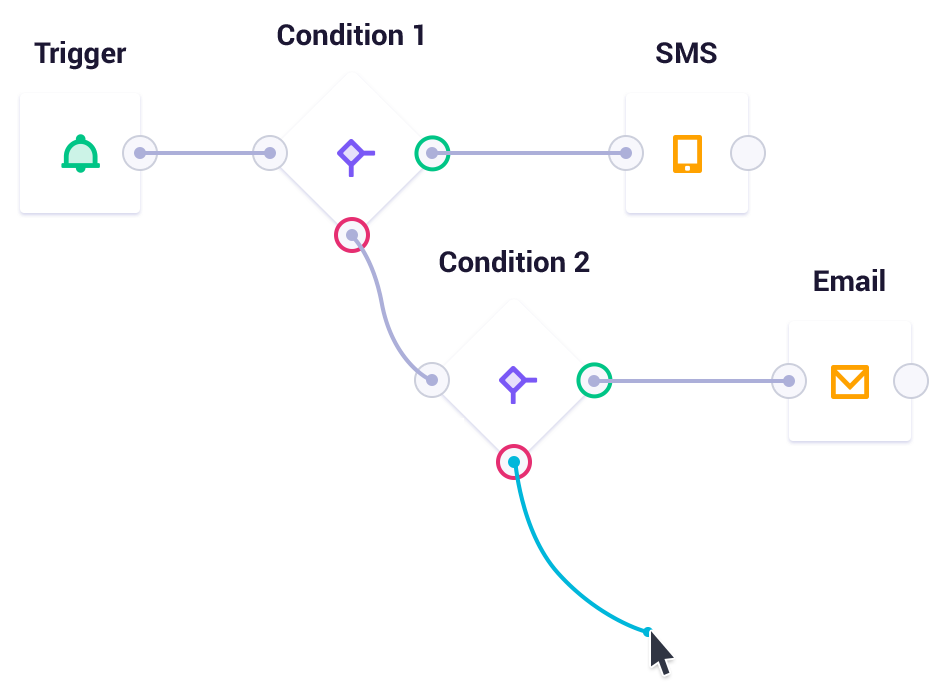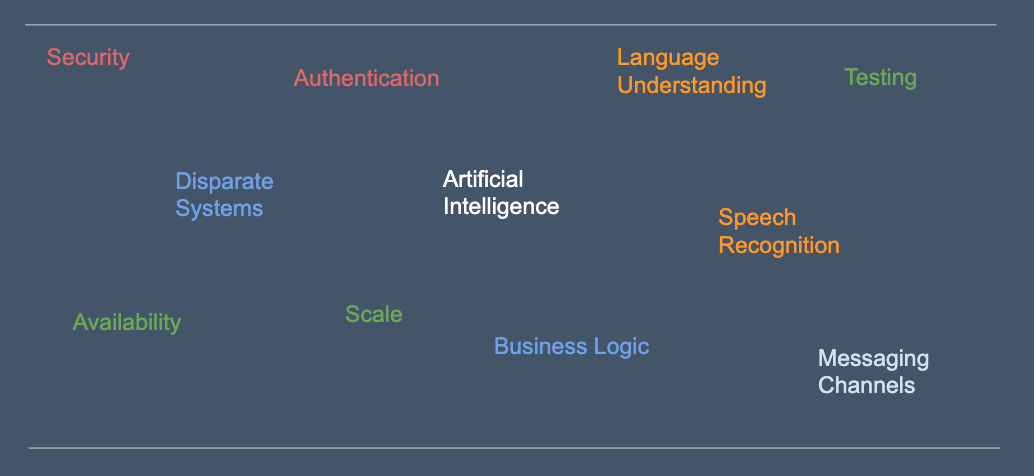 Conversational interfaces need to combine Artificial Intelligence with a large number of sophisticated technologies to create truly robust experiences.
The best Bots are Domain Specific and Purpose Driven. That requires collaboration between all of the business stakeholders not just the developers.
Enrich and Manage Your Conversational App with ACE
Create your new conversational app to connect, transact, and inform your customers with our proven solution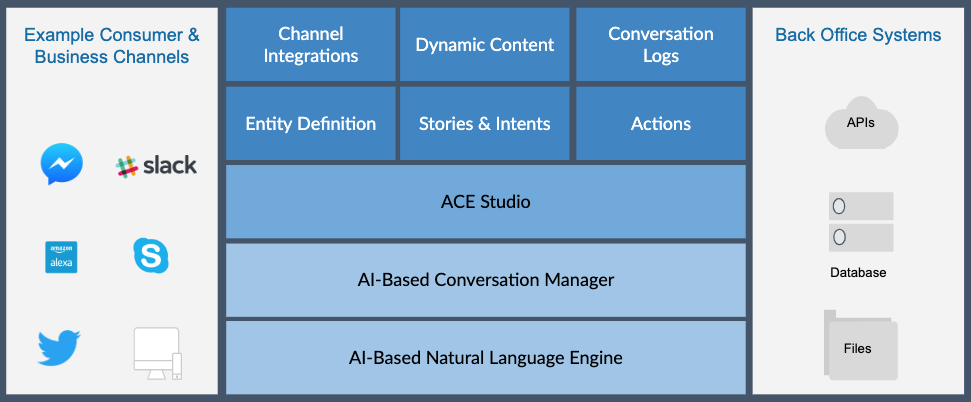 No need to rely on your developer to build your application. Just create the initial dialog and go
Easily connect your content to the bot. Its updates when you update
Dynamically Refresh Your Content
Own your content period. We won't use it to augment our 2 billion word AI platform
English, Spanish, no problem. Our approach can handle 8 languages and dialects
We design and build your application so you don't have to worry about changes any to Amazon Alexa or Google Assistant

English
Spanish - Mexico
Spanish - Latin America
Portuguese - Brazil
Portuguese - Portugal
Dutch
French
German
Italian
Greek
Facebook Messenger
Amazon Alexa
Google Assistant
Slack
Web
Build Your Conversational App with ACE
Connect Your Business to the Future
Launch Your Chatbot or Voice App with ACE.ai
ACE.ai - The Future is Conversation | 100 Broadway San Francisco CA 94111 | getace.ai | (415) 610-7002